---
As soon as a building is in the process of being offered for sale or rent, it is the responsibility of the seller or landlord (i.e. the relevant person) to make available free of charge Commercial EPCs to any prospective buyer or tenant. The EPC must be provided by the seller or landlord at the earliest opportunity. Before a building is put on the market the seller or landlord must commission an EPC for the building.
You must have a Commercial EPC if:
You rent out or sell the premises
A building under construction has been recently completed.
Changes have been made to the number of parts used for separate occupations, including providing or extending fixed heating, air conditioning, or mechanical ventilation systems.
Your building is over 50m².
---
A Commercial EPC is graded from 'A' to 'G' with A being the best and G being the worst. CCC Energy built the UK's first Zero Energy business park with A+ EPC ratings and the waiting list for tenants is endless. We know our stuff. Read more here.
Tenants and buyers are more likely to be interested in a property with a higher EPC as they are more energy-efficient and cheaper to run.
---
CCC Energy has been providing Commercial EPCs for over 13 years now. No building is too big or too small. Booking with us is easy just fill in our contact form at the bottom of the page or phone us on 01942 256 304  one of our office staff will be happy to help and pass you onto our lead assessor. We can have someone down within a few days of making an inquiry to undertake your Commercial EPC.
---
A property cannot be listed on the market until a Commercial EPC is booked in. Once you have proof of our lead assessor booking an EPC your property can be listed. No need to wait until the assessment has been undertaken. CCC Energy will get your Commercial EPC booked on the same day you enquire with a date of the site visit.
Depending on the value of the building any Commercial property owner can be fined between £200 to £5000 per property if they do not have a valid Commercial EPC Certificate.
---
Some properties are exempt from requiring a commercial EPC:
Stand-alone buildings with a floor area less than 50 sq m
Temporary buildings with a planned time fewer than 2 years
If a building is to be demolished
Low energy demand properties
An EPC is not required for places of worship in England. The relevant legislation is The Energy Performance of Buildings (Certificates and Inspections) (England and Wales) Regulations 2007.
---
All our assessors are equipped with Non-Domestic Energy Assessor Level 3 and Non-Domestic Energy Assessor Level 4 stroma certified.
We have been delivering Commercial EPCs for over 13 years nationwide. We are regularly audited by our government bodies to ensure we are in compliance with the standards that are required to deliver Commercial EPCs.
---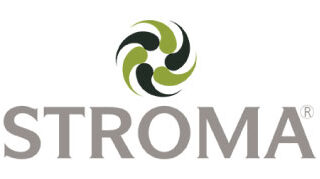 ---
Commercial EPCs are calculated by analysing the following on the property:
Property Size, Age, Type, and Construction Materials used
Lighting
Ventilation
Wall and Loft Insulation
Windows
Central Heating and Hot Water systems
---
After an energy assessor has visited your property and gathered the required information, we input it into the Simplified Building Energy Model interface (iSBEM) this is our government-approved software used by most EPC providers. When it's complete we get a 24 digit RRN – Report Reference Number that qualifies your property and certifies it to have a Commercial EPC.